I don't enjoy being in large crowds of people. I do make exceptions for Dweezil Zappa, The Flaming Lips and other amazing musical performers. But while I do not enjoy being in crowds, I find myself painting them often.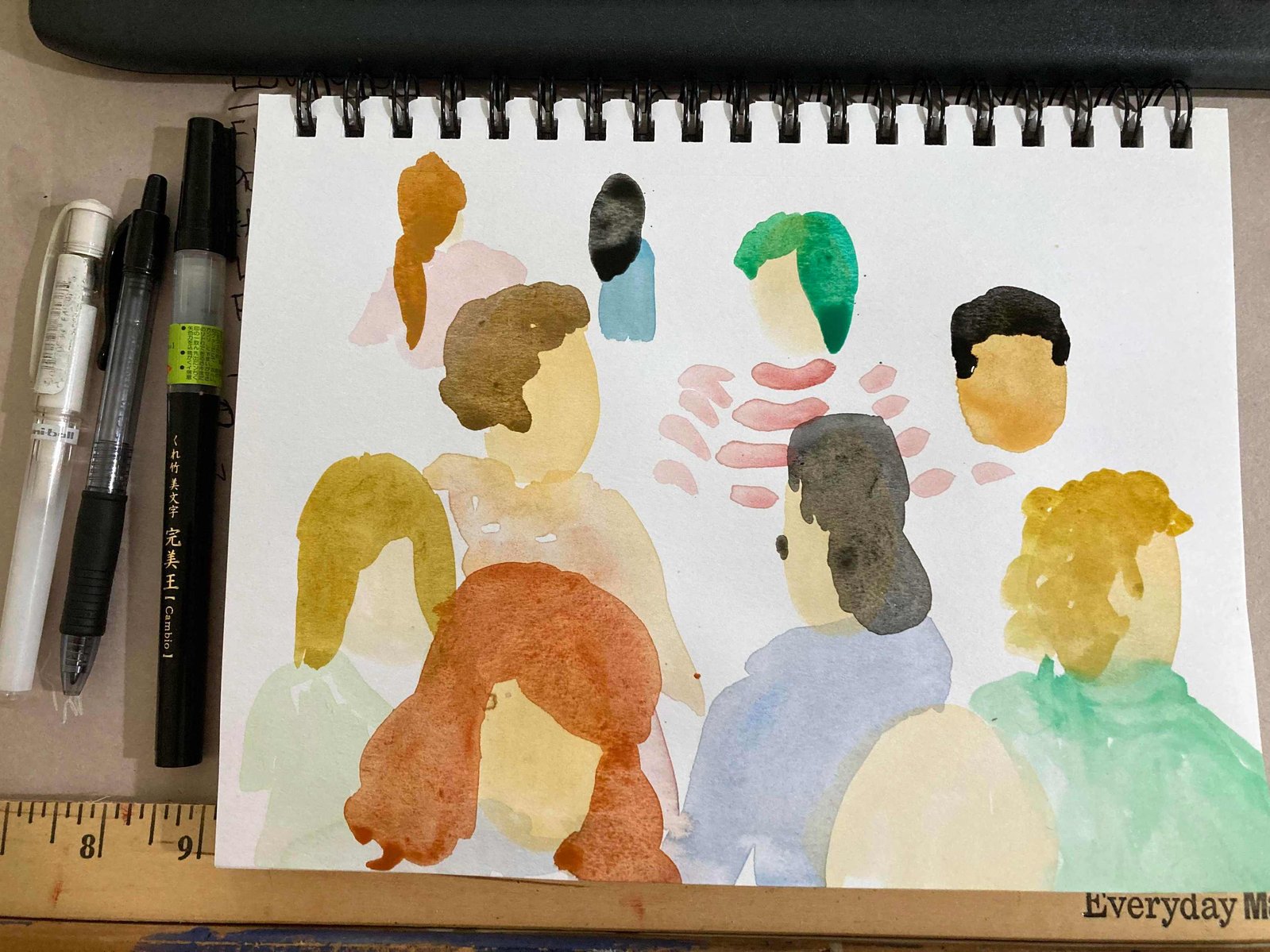 When I am in the middle of doing work, daydreaming during lunch breaks or just casually sketching in my book, I often generate pictures with the theme of a face in the crowd. My whole MFA thesis was based on this theme. My process starts like the sketch above, with blobs of watercolor and negative spaces creating the beginnings of the characters who will populate the area. I work slowly at first, letting the paper and paint work to tell me where the next person will walk in. When I feel like there is enough information I start to add detail in pen. My go to currently is the Pilot G-2. Smooth in and, because it is not waterproof, it interacts beautifully with the watercolor marks.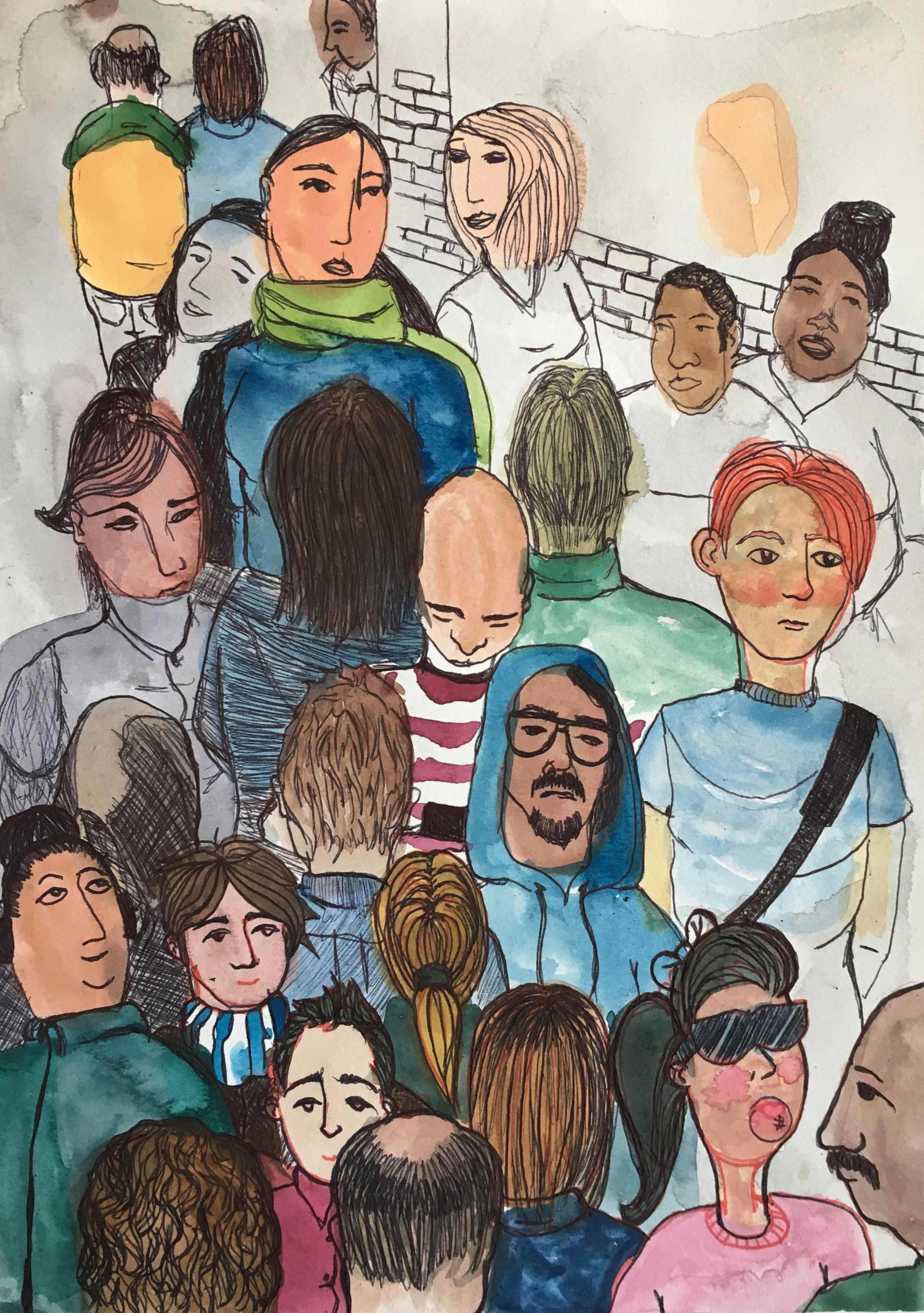 End results are playful and exciting…at least to me they are. I think that there is an interesting feeling in a crowded illustration. Every person involved is in their own world, but on the same stage. If one piece of the puzzle is out of place, the whole structure crumbles and the rhythm is no longer apparent.